Pablo Picasso is one of the most celebrated artists of the 20th century and remains relevant today. Unlike most artists whose works would become popular only after their death, Picasso amassed success and wealth during his lifetime. When Pablo Picasso died, how much was his estate worth? Why was there a legal battle over his assets?
Picasso's net worth was between $100 and $250 million when he died in 1973 according to an auditor. Picasso's heirs, wives, and mistresses wanted a piece of his estate. Having left no will before his death, the legal dispute dividing Picasso's assets among his heirs took six years.
Picasso's artworks and the license to use his name and image are still widely sought-after even today. Read on to learn more about Picasso's journey to success, from an artist barely struggling to get by to becoming one of the most influential figures in the art industry.
Picasso's Middle-Class Upbringing
Pablo Picasso was José Ruiz Blasco's son, an art professor teaching drawing and painting. His mother was Maria Picasso López, a housewife. Picasso was their first child. Picasso loved drawing and was good at it from a young age. His mother said that his first words were "piz, piz," which is short for "lápiz," the Spanish word for "pencil."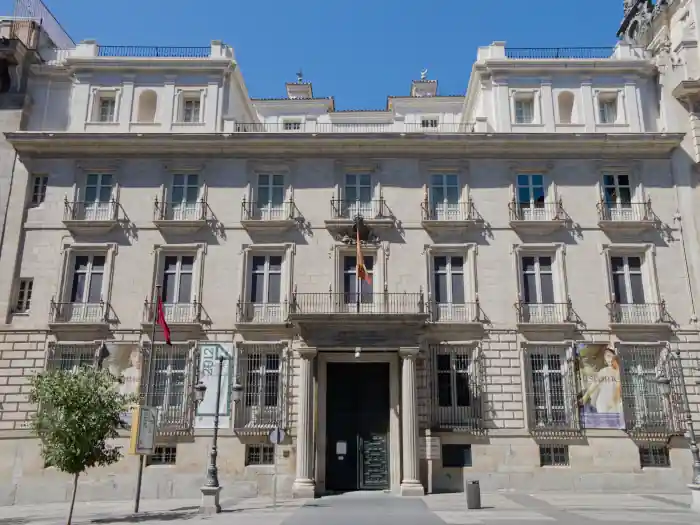 As Picasso's identity as an artist developed, he often argued with his father, whose art training and background were highly traditional. Picasso used his mother's last name throughout his career as an artist.
Picasso officially entered an art school in Barcelona at the age of 13 after his father convinced the school administrators to let Picasso take the admissions exam. Picasso was then admitted to the Royal Academy of San Fernando in Madrid when he was 16 but stopped attending class soon after because he disagreed with the school's teaching method. [1]
Picasso's Early Adulthood and Beginnings
Picasso stayed in Paris, Europe's prime art hub, early in his career. His dire financial situation forced him to live frugally. He shared a room with Carlos Casagemas and worked opposite shifts with him so that one could sleep on the bed while the other worked.
The two were so poor that they occasionally had to burn Picasso's paintings to keep themselves warm. [2]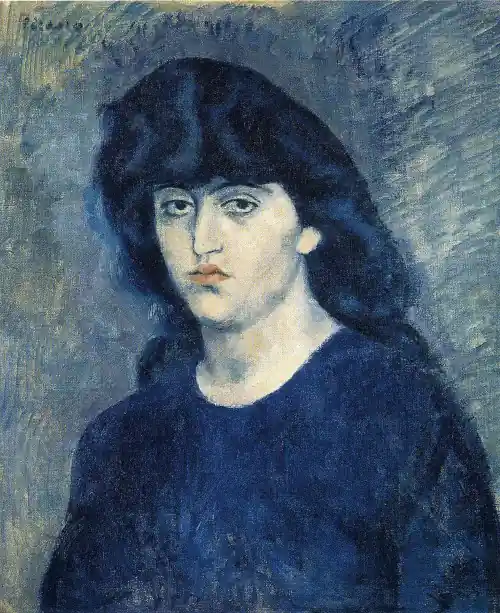 Despite his financial struggles, Picasso continued to work as an artist and found success as an illustrator. He created drawings of the poor for an anarchist magazine called "La Revue Blanche," which earned him recognition in artistic circles. Picasso's art was heavily influenced by the poverty and hardship he witnessed in Paris throughout his early adulthood.
When Casagemas died it began what is called Picasso's Blue Period. Learn the meaning behind these iconic Blue Period paintings that helped shape Picasso's early career.
Origins of Picasso's Wealth
The wealth that Picasso's heirs continue to enjoy today originated from his rise to fame as an artist with a distinct painting technique that featured distorted figures. This style then developed into the art movement, now called Cubism. [3]
Aside from his raw talent, the post-war economy's legislation promoting investment in the arts helped Picasso sell his works at staggering prices. [4]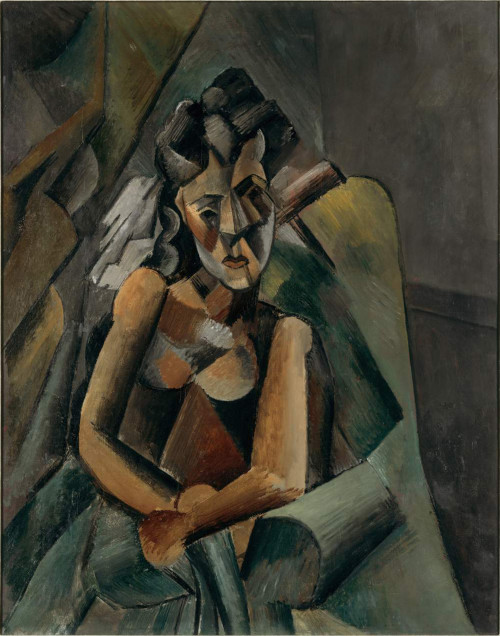 A diligent artist, Picasso left many artworks during his death in 1973. However, he did not leave a will which resulted in a six-year legal battle amounting to $30 million in legal fees as his seven heirs fought over his assets and rights to his name and image. [5]
A court-appointed auditor estimated the worth of Picasso's assets which consisted of the following:
over 45,000 art pieces
30,000 prints
1,885 paintings
1,288 sculptures
7,098 drawings
Five houses
Two chateaus
$4.5 million in cash
$1.3 million in gold
and a vast portfolio of stocks and bonds
Picasso's heirs now manage his estate and authenticate genuine Picassos. Discover the difficulty of verifying some of the art world's most valuable paintings and Picasso's signature policy on art pieces.
Get Notified When We Publish Similar Articles
Frequently Asked Questions (FAQs)
References