One of the most significant individuals of the 20th century is the Spanish artist Pablo Picasso. He is known for his many different styles and for being a leader in the Cubist movement, which changed painting and sculpture in Europe. To this day, Picasso's legacy lives on. Many wonder: Did Picasso sign his works? Does it matter whether or not his works were signed?
As a general rule, many of Picasso's paintings are signed, however, not all are signed because he thought signing them could lead to theft. When Picasso died in 1973, the estate found some of his works were signed, some were not. He only signed paintings when he was sure to sell them.
Pablo Picasso was a very prolific artist who made many different kinds of art. He left a lot of his art to his family, who are the heirs to his estate. Read on to learn how his heirs settled their father's artistic legacy and the disputes involved in the process.
Picasso's Signature Policy
It was a custom for Pablo Picasso to sign his paintings before sending them to his art dealer, Daniel Henry Kahnweiler. Daniel Henry Kahnweiler was born in Germany but became a well-known art dealer in France in the 20th century. He became well-known as the owner of an art gallery in Paris beginning in 1907. He was one of the first people to support Pablo Picasso and Georges Braque, as well as the Cubist movement they pioneered.

During the rise of analytical cubist paintings, Picasso and Braque sometimes signed and dated their paintings at the rear of the canvases as a form of anonymity. Eventually, they resumed signing the front of their paintings. [1]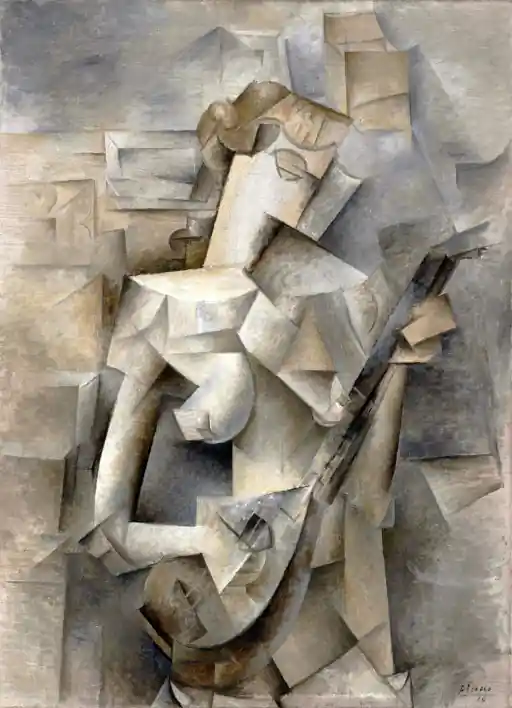 Georges Braque was a significant French painter, collagist, draughtsman, printmaker, and sculptor of the 20th century. His involvement in the growth of Cubism is his most significant contribution. From 1908 to 1912, Picasso's work and that of Braque were very similar. Even though their Cubist works were hard to tell apart for a long time, Picasso's fame and popularity overshadowed Braque's modest personality.
One of these famous cubist paintings is of Picasso's lover. Discover the depth and hidden symbolism of the Picasso portrait Ma Jolie.
However, many of Picasso's paintings were discovered unsigned upon his death. Picasso had instances where he was reluctant to sign his paintings. One instance was when a woman came up to him to sign his painting in 1943, but he politely declined because the painting was finished way back in 1922. [2]
In some instances, the signature is hidden within the style of the artwork. For example, Picasso's depiction of Don Quixote has the signature hiding in the hillside. Learn all about Picasso's tribute to the noble knight Don Quixote.
How Were Picasso's Paintings Authenticated?
Christian Zervos, Founder of Cashiers d'Art, a Parisian Gallery, journal, and publishing house, endeavored to catalog 33 volumes of photographs worth of Pablo Picasso's works in the early 1930s. He titled it, "Pablo Picasso par Christian Zervos," and it listed more than 16,000 Picasso drawings and paintings. The catalog, simply known as "Zervos," was completed throughout Christian Zervos's lifetime. Picasso himself was also heavily involved in the process.
In 1978, the last volume was published after both Zervos and Picasso passed, and the publishing house was stagnant for a while until Zervos' brother took over. The original volumes of the catalog were difficult to find and were auctioned for up to $200,000. [3]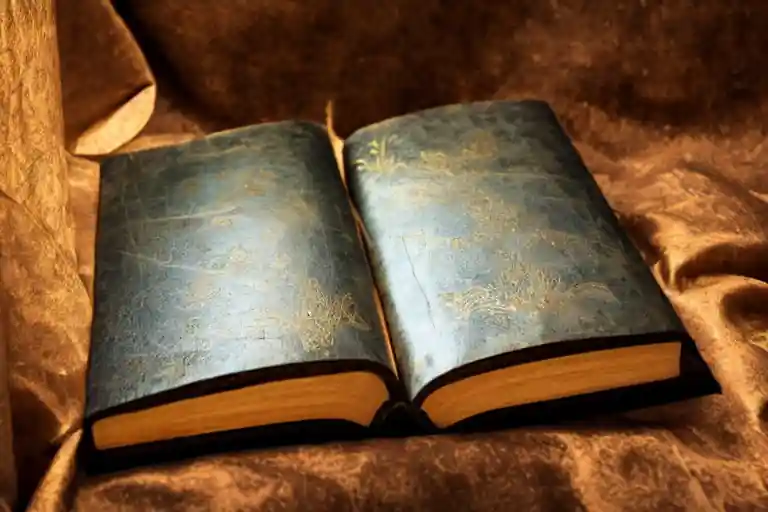 French law authorizes an artist's successor to issue authentication certificates as long as they have a firsthand understanding of the artist's work. With over 50,000 works under his belt, Picasso left a huge responsibility to his heirs in authenticating his works and protecting intellectual property rights.
In the early 1980s, the heirs established a committee, hoping to settle Picasso's estate and authenticate his works. However, it was short-lived because the heirs had some disputes over authenticating some drawings.
With so many artworks, many wonder – what was Picasso's net worth when he died? Prepare to be amazed by the staggering amount he left behind.
Since then, Picasso's heirs, Maya Picasso, daughter of Marie Therese Walter, and Claude Picasso, son of Françoise Gilot, independently issued authentication certificates, which troubled art dealers as they were required to get certificates from both issuers.
However, a circulating letter announced that Claude Picasso would be the sole authenticator to simplify the process. Maya Picasso was not consulted about this decision, and while the news shocked her, she was 77 years old with health issues and was unconcerned with authentications.
The whole family has united around Claude as the authenticator, The Succession Picasso (The Estate) was established to solve legal conflicts in 1989. Shortly after, Claude Picasso constituted the Picasso Administration.
Marie Therese Walter was called Picasso's 'Golden Muse' and was Maya's mother. Maya grew up seeing many of Picasso's works and was able to authenticate many paintings and drawings. Discover the hidden details and intimate expression of Le Reve – one of Picasso's most valuable paintings that depicts Marie Therese Walter.
What Are the Activities of the Picasso Administration?
The Picasso Administration is responsible for streamlining the estate and the heirs' intellectual property rights of Pablo Picasso's works and his name. This also includes resale and reproduction rights or the "droit de suite," which authorizes Picasso's heirs to reproduce and issue merchandising licenses of Picasso's works. Over the years, the droit de suite rights have generated $192,000, and the merchandising licenses produced $6.4 million per year.
Here are some of the other activities of the Picasso administration:
Authorize Picasso merchandise
Prosecute unauthorized Picasso reproductions
Prosecute individuals they believe hold stolen Picasso artwork, an example of which is the infamous Bresnu-Guennec affair
One of the iconic paintings left to Picasso's heirs upon his death was his last self portrait. Explore the emotional depth and meaning as Picasso confronted his own mortality in his Self Portrait Facing Death.
What is the Bresnu-Guennec Affair All About?
The infamous Bresnu-Guennec affair caused disagreement between two of Pablo Picasso's heirs–Maya Picasso and Claude Picasso. In 1989, 44 of Picasso's unseen artworks were on sale in the Krugier Gallery by an anonymous owner. Maya Picasso authenticated these works, but Claude Picasso deemed them fake.
It was later revealed that the pieces were from Bresnu's collection. Upon inspection of the signatures, Maya Picasso called the signatures a mess; all were identical as though they were stamped. She then asked for the signatures to be removed. [4]
Maurice Bresnu, Picasso's late chauffeur and confidant in his last years, sold Picasso's works in galleries and at auction in the late 1980s. Bresnu claimed that his possession of Picasso's treasury was given to him by Picasso himself.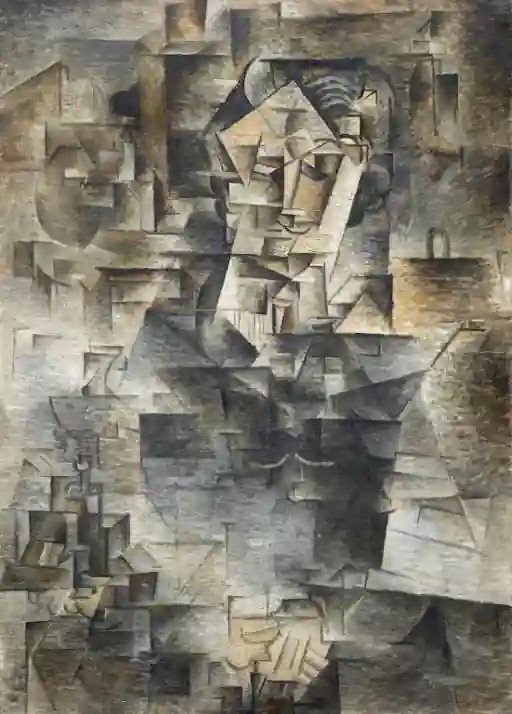 Some other of Picasso's undocumented artworks came to light decades after in 2010 under the care of former French electrician Pierre Le Guennec. Le Guennec kept 271 works in his home, including cubist collage paintings, for nearly 40 years. He claimed that Picasso gifted these to him after installing a burglar system and fixing the electrical issues of his properties.
Le Guennec brought the paintings to Claude Picasso for authentication, and while he believed the paintings were authentic, Le Guennec was not a bona fide source. Claude Picasso, acting as the administrator of the Picasso Administration, brought the matter to the French police, and Le Guennec was then charged with stolen property.
Later, further reports found that Le Guennec had a link to Bresnu as Bresnu's late wife Jacqueline Bresnu was Le Guennec's first cousin, which is information he did not disclose to the police. Bresnu was the one who introduced Le Guennec to Picasso, making Bresnu's claims highly questionable.
Picasso himself was once accused of stealing the Mona Lisa from the Louvre. Discover the thrilling events surrounding Picasso and one of the most famous art heists in history.
Get Notified When We Publish Similar Articles
Frequently Asked Questions (FAQs)
References